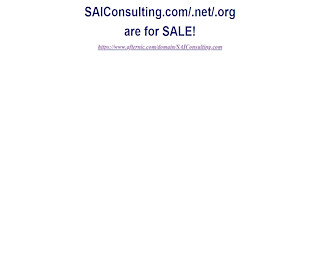 Generally, consultants are referred to as individuals who offer professional advice in a specific field. They provide services to companies or individual clients by charging a certain amount. And who is a construction consultant? A construction consultant is a skilled and experienced expert in the construction field who offers clients and contractors vital advice by bringing their expert knowledge into play to help contractors achieve their goal.
However, many people still don't know what a construction consultant does and how they work. Well, a construction consulting agency is a group of professional consultants who employ their experience to ensure project completion according to the project goals and develop customized and proven strategies for continued success..      
A construction consultant's skills and services get materialized in different aspects of the building industry, and they include architecture, surveying, contracts, analysis, project management, business process improvement, and so on. Clients are responsible for the administration of the consultant's work contract.    
However, a construction consulting service offers the following;
A perfect definition of the project and what it entails

Advice and guidance on how the project should commence

Development and coordination of the project design

Collection and preparation of the product information and documents to present

Implementation of long lasting strategies to increase return on projects and improve the overall construction process
Consultants Perform a Comprehensive Analysis of their Projects
For instance, civil engineering experts sometimes serve as consultants for consulting engineering companies. While serving as consultants, they will plan, design, and execute highways, buildings, airports, railroads, etc. Their services aren't limited to that alone as they ensure to perform a comprehensive analysis of the structure to be constructed. They will also analyze environmental factors to ensure that the structure is perfectly safe, functional, sustainable, and durable.
Also, project management consultants are responsible for selecting the best material and construction methodology to execute the project. Consultants work according to their clients' requirements and even take their views into consideration. Clients hire a consultant's service based on project type and needs. 
Construction Consultants gets hired for Their Specific Expertise
For a project that involves the design of a reservoir and river maintenance and coastal areas, hydraulic civil engineering consultants are the best for the job. For the construction of buildings that won't cease performing its functions year-round regardless of the weather, structural engineers remain the best fit to consult. Hiring consultants in their specific field guarantees a high level of project success.
What We Can Do 
SAI is a construction consultancy firm with expert consultants that have helped hundreds of clients on various levels of projects. Trust in every single detail. To ensure the proper execution of your projects and improving upon your current business processes, you need experts who know what to do – every single step of the way.
Our skilled construction consultants possess the right leadership skills, attention to detail, and expertise you can rely on for your project's success. SAI offers extensive construction consulting services. We possess the experience to provide you with cost-effective, real-world solutions to everyday challenges throughout the entire construction process. We help our clients facilitate and coordinate the construction process to solve complex problems and improve overall business performance.
With experience gained through a variety of projects in the construction industry, our consultants have a vast knowledge of technical, regulatory, and business matters, which help them detect problems quickly and find an effective solution for our clients. Our industry's dominance attracts clients to hire us to ensure all aspects of their business are adequately managed, well-executed, and fully supported. SAI employs the necessary knowledge and experience to deliver a satisfactory job for our clients, regardless of their project location. 
Contact SAI for a consultation: (904) 273-9840 (office)/(904) 613-5213 (mobile).
SAI Consulting, Inc.
(904) 273-9840
PO Box 1755
Ponte Vedra Beach
FL
32004
US